Chilled Asian noodle salads are a great way to feed the family, or friends, in the summer. This recipe is really versatile. You can add the protein of your choice and change up the vegetables depending on what you have on hand.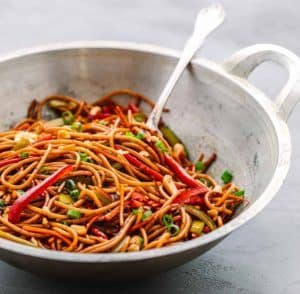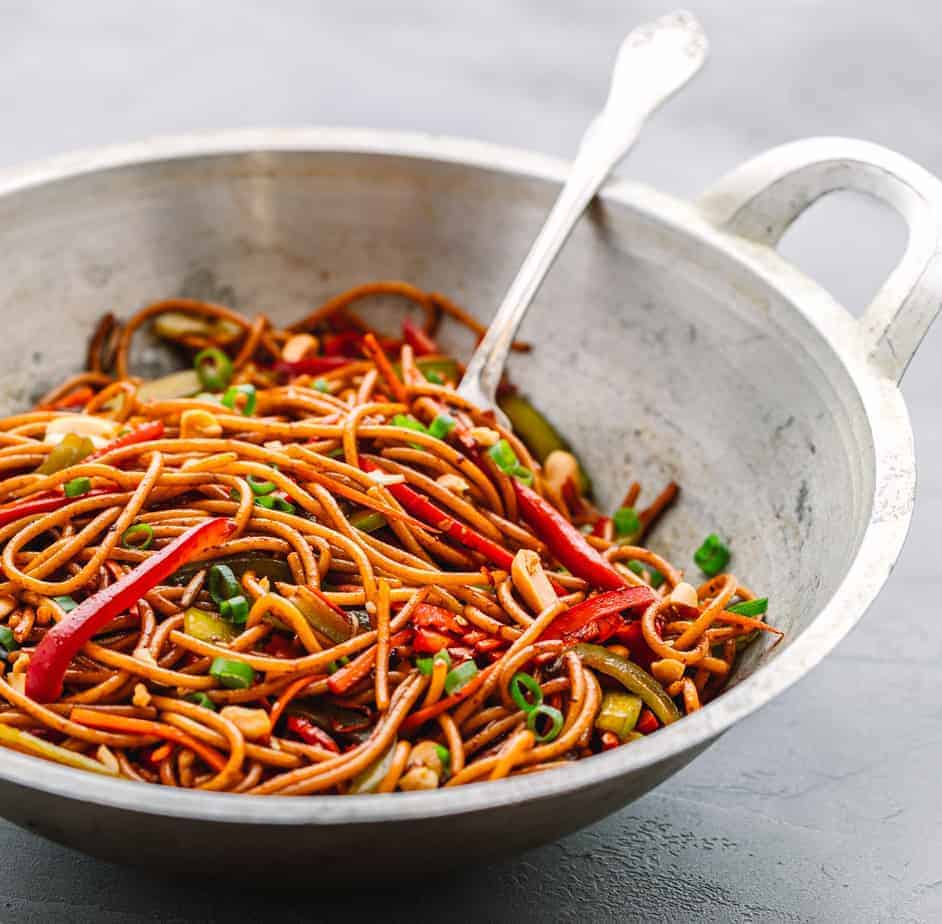 This version uses AR's Hot Southern Honey Spicy Peanut Butter, a new product we are carrying. It adds a richness and a touch of spice to the dressing. Enjoy!
Asian Rice Noodle Salad with Peanut Dressing
Serves 4
1 TBS canola oil
1 tsp sesame oil
¾ lb ground pork
1 tsp Chinese 5 Spice Powder
½ tsp white pepper, ground
½ tsp Sichuan peppercorns, ground
2 cloves garlic, minced
1 TBS fresh ginger, minced
2 TBS dry sherry
½ head bok choy, roughly chopped
14 oz  rice noodles, or spaghetti
1 ½ TBS AR's Spicy Honey Peanut Butter, can substitute 1 1/2 TBS creamy peanut butter, and 1/8 tsp red pepper flakes, or to taste
I TBS soy sauce
2 tsp rice wine vinegar
1 red bell pepper, julienne
3 green onions, chopped
1 lime, cut into wedges
Add the oils to a large skillet over medium-high heat. Add the ground pork. Mix well to break into small pieces. Add the 5 spice powder and the ground peppers. Mix well. Once pork is cooked and brown add the garlic and ginger. Stir until fragrant. Add the sherry. Scrape the bottom of the pan to loosen any browned pieces of pork. Cook one minute. Set aside to cool.
Bring a large pot of water to a boil. Blanche the bok choy for 1 ½ minutes.
Drain and run cool water over it to chill. Drain well.
Cook the rice noodles, or spaghetti,  by package directions. Drain and cool.
In a large bowl mix the peanut butter with the soy sauce and the rice wine vinegar. Add the noodles, bok choy, pork and vegetables. Toss well. Serve at room temperature or chilled. Serve with lime wedges.
This can be made as a vegetarian/vegan dish by sautéing the bok choy as in the directions for the pork, instead of blanching it. You can also add tofu, or other proteins such as cooked shrimp or chicken.