Summer Vegetable Frittata

1
All year long we wait and wait for local vegetables to come into season. They are so delicious. Then, we run out of creative ideas about how to use them. Frittatas are a great answer.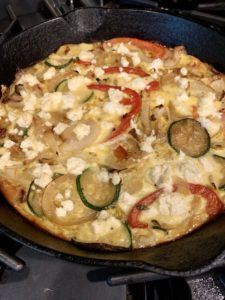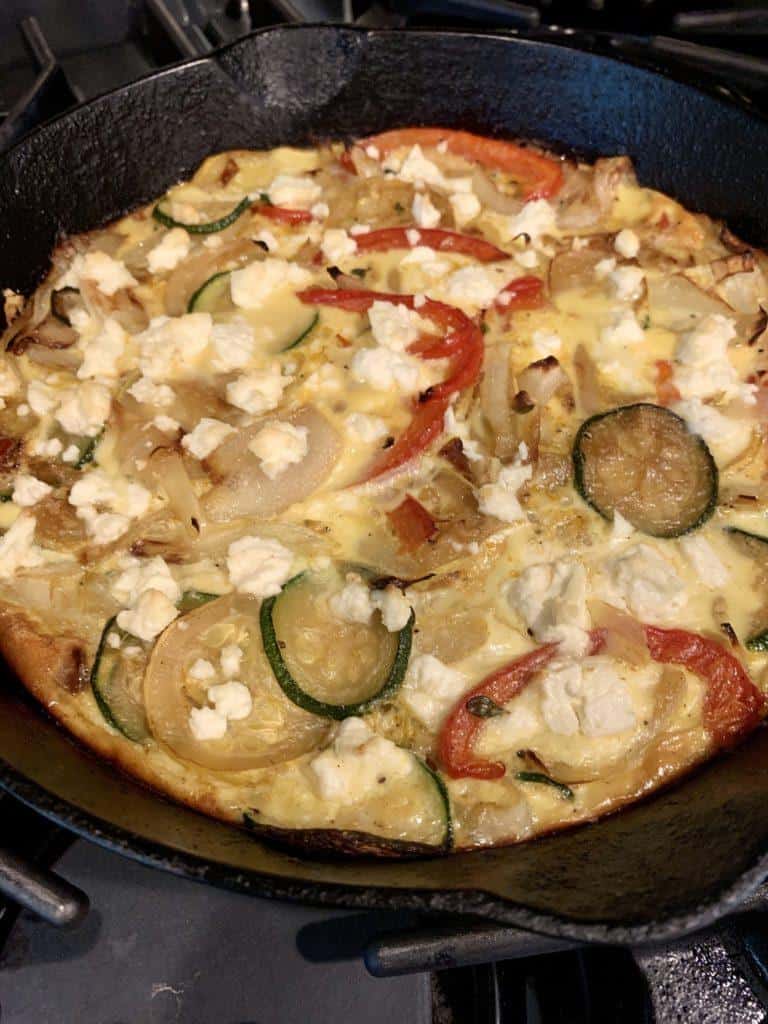 This recipe uses summer squash and peppers, but you can make it your own. Frittatas can be customized to the ingredients you have on hand. Just keep the egg and milk ratio the same and create your own recipe!
 Summer Vegetable Frittata
Serves 4
2 TBS olive oil, divided
1 large yellow onion, sliced
1 medium zucchini, thinly sliced
1 medium yellow squash, thinly sliced
1 medium red bell pepper, thinly sliced
2 cloves garlic, minced
2 tsp fresh thyme leaves
4 large eggs
½ cup whole milk
¼ tsp J.Q. Dickinson heirloom salt, divided
5 grinds from black pepper mill
3 dashes of Crooked Condiments Jalapeno Hot Sauce
1/3 cup crumbled feta cheese
Preheat oven to 350 degrees.
Place a 10" oven proof skillet on stove over medium heat. Add 1 TBS olive oil. When it's hot add the sliced onions. Saute until lightly browned. This should take about 8-10 minutes. Stir frequently. Remove onions from the pan. Add the remaining 1 TBS of the olive oil to the pan. Keep heat on medium. Add the zucchini, yellow squash and red bell pepper. Saute for 5-7 minutes until cooked through and tender.  Add the garlic, thyme leaves and 1/8 tsp salt. Stir and cook for 30 seconds more, until fragrant. Remove pan from heat. Add onions back to the pan and mix well. Set aside to cool for 10 minutes. In a small bowl, whisk together the eggs, milk, remaining salt, pepper and hot sauce. Pour over the vegetables. Sprinkle crumbled feta cheese over the top. Place on center rack of the oven. Cook for 20-25 minutes, or until just set in the center. Remove from the oven. Let sit 5 minutes. Cut into quarters and serve.