Come tour the Salt-Works!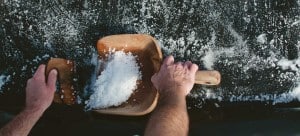 Free tours are offered Monday to Saturday  between 10:00 am and 4:00 pm. No reservations are  necessary unless you are a group of more than 10 people.  Tours leave on the hour and half hour.
Experiential tours are offered as well for $15 per person. Harvest and clean your own salt to take home.
We love to have school field trips. Call to schedule your school today.
Questions? Call us 304-925-7918 or email info@jqdsalt.com
We are located at
4797 Midland Dr. Malden, WV 25306 next to Carver Career and Technical School