EVENTS
2020 Farm-to-Table Events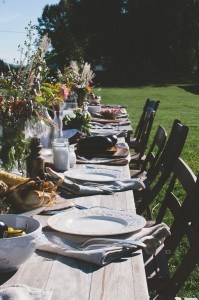 September 23rd, 24th and 25th
Pop-Up Restaurant from Chef Anne Hart of Provence Market and Cafe, and the new Hart Kitchen, opening soon in Clarksburg
Delicious Appalachian Bistro Fare  from  West Virginia's Award Winning Chef to celebrate the first days of fall.
3 course dinner, $68.
MENU
First Course
Chilled Potato  Leek Soup, Chips, Caviar
or
Salad of local greens, Burgundy mushrooms, Poached egg, Lardon
Second Course
Lemon Pasta, Roasted tomato, Roasted Fall Vegetables,
or
Brats, Apples, Cider, Cabbage
or
Appalachian Coq au Vin
Third Course
Fruit Shortbread
or
Appalachian Tomato Cake, Tomato jam
Full Bar
Limited, well spaced, outside seating.
Parties of 6 or less.
Reservations are taken by telephone only, 304-925-7918
We have rescheduled the 4th Annual Malden Salt Fest for May 22, 2021
Are you interested in having an event at J.Q. Dickinson Salt-Works? We can handle anything from a casual BBQ to a wedding reception for 300. Corporate retreats, group meetings, lunch and a tour? We do that too! Please contact Marie Clark for information and pricing: marie@jqdsalt.com or (304)925-7918 (office) or (304)982-3017 (cell)