EVENTS
2021 Farm-to-Table Events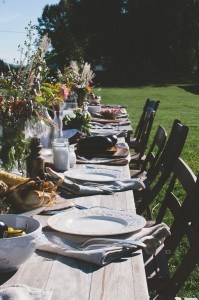 We are planning some great events for the Spring, Summer and Fall.
May 20th: Montclaire String Quartet: An evening of the senses. Music, Food & Wine. Food by Chef Paul Smith and 1010 Bridge  Ticket Sales are closed
June 17th: Chef Donnie Orr, Morgantown, WV  SOLD OUT.
July18th: Chef David Rule of The Appalachian, Sevierville, TN, SOLD OUT
More to come!
We have rescheduled the 4th Annual Malden Salt Fest for May 21, 2022
Click to view: Our Event Photo Gallery
Are you interested in having an event at J.Q. Dickinson Salt-Works? We can handle anything from a casual BBQ to a wedding reception for 200. Corporate retreats, group meetings, lunch and a tour? We do that too! Please contact our Event Team at events@jqdsalt.com  or (304)925-7918 (office).