EVENTS
2022 Farm-to-Table Events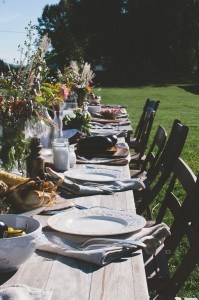 May 18th
Carver Culinary Program serves a 5 course dinner.
SOLD OUT
June 13th
Chef Jared Masters from The French Goat, Tickets will go on sale on May 17th. SOLD OUT
July 24th
Bloodies and Brunch: Back Pocket Provisions will be mixing Bloody Mary's. Brunch by Chef Paul Smith of 1010 Bridge.      SOLD OUT
August 27th
BBQ and Bluegrass: Chef Mike Moore of Uncle Butch BBQ and The Blind Pig Supper Club in Asheville, NC. A casual evening of great food and music. Music by Kanawha Tradition. Beer by Fife Street Brewing Company. A whole local hog will be smoked along with other great items!
SOLD OUT
September 28th
Chef Peter Economou cooks Italian with wine pairings by Ted Armbrecht and the Wine Shop
Tickets on Sale August 31st
October 3rd
Chef Anne Hart of Hart Kitchen, Clarksburg
Tickets on Sale September 7th.
Click to view: Our Event Photo Gallery
Are you interested in having an event at J.Q. Dickinson Salt-Works? We can handle anything from a casual BBQ to a wedding reception for 200. Corporate retreats, group meetings, lunch and a tour? We do that too! Please contact our Event Team at events@jqdsalt.com  or (304)925-7918 (office).