If you have children you know the question that comes every afternoon: "What's for dinner?"  Then "Oh, that AGAIN?"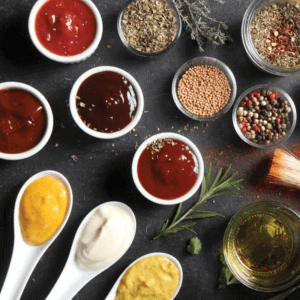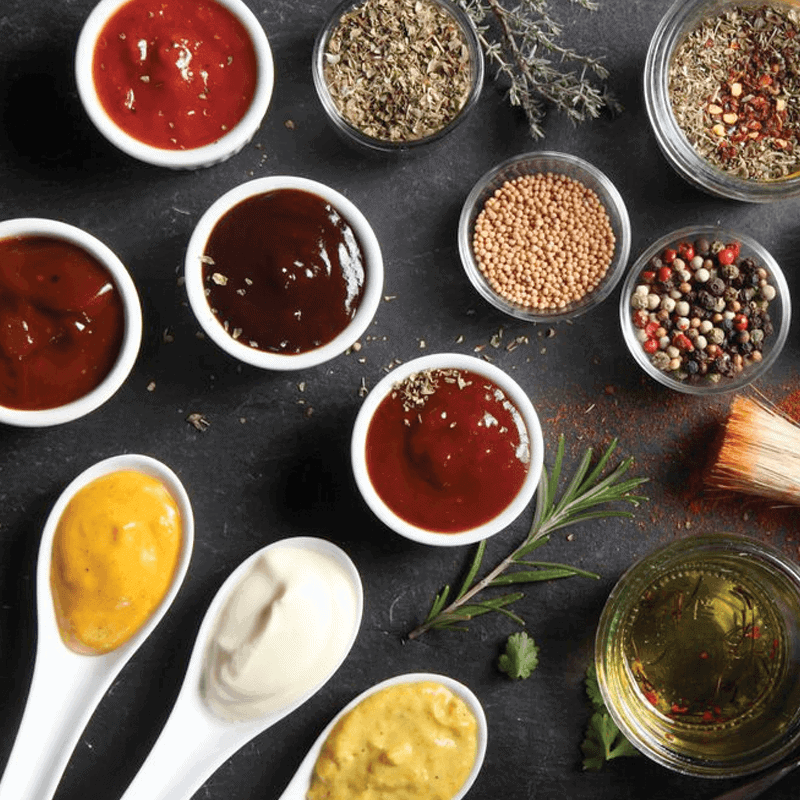 Without having to change your routine too much you can add new flavors to your menus just by using a different sauce or marinade. Here are 4 recipes that can be used with lots of different foods to shake up your taste buds.
Smoked Paprika and Garlic Marinade
Use on shrimp, chicken or vegetables before roasting or sauteing. Drizzle over a steak just before it comes off the grill.
1 clove of garlic, minced
1 tsp fresh thyme leaves
1 1/2 tsp smoked sweet paprika
3 dashes hot sauce (I use The Shack's Sorghum Hot Sauce)
1/2 tsp coarse salt, such as JQ Dickinson's heirloom finishing salt
2 tsp Sherry vinegar
1/3 cup olive oil
Mix all ingredients. Keeps in the refrigerator for up to 1 week in an airtight container
Black Raspberry Vinaigrette
Delicious on greens with goat cheese and pecans. Also a great marinade for chicken or duck. Drizzle over lamb chops
1/4 cup black raspberry jam (I used WV Fruit and Berry seedless black raspberry jam)
2 tsp finely chopped shallot
3 Tbs white wine vinegar
pinch of salt
pinch of freshly ground black pepper
1.2 tsp dried thyme
1/2 cup olive oil
Whisk all ingredients, except olive oil, in a bowl. While mixing drizzle in the olive oil to emulsify.
Store in the refrigerator for 3 weeks in an airtight container.
Balsamic Soy Glaze
Toss on wings, drizzle on steak, tofu or chicken. Coat roasted vegetables before serving.
3/4 cup balsamic vinegar
1/3 cup soy sauce (I used Lindera Farms Applewood soy sauce)
2 tsp sugar
Place all ingredients in a small saucepan. Simmer gently for 10-12 minutes until mixture is reduced to about 1/3 cup.
Store in the refrigerator for up to 3 months in an airtight container.
Remoulade Sauce
This is a great sauce to keep in the frig in the summer. It is delicious on shrimp cocktail, crab cakes, sauteed fish, or as a vegetable dip. Slather on a turkey sandwich.
3/4 mayonnaise
4 tsp wholegrain mustard (I used Crooked Condiments Oatmeal Porter Mustard)
1 tsp cider vinegar
1/4 tsp hot sauce (I used Woodberry Pantry Snake Oil Sauce)
2 TBS of finely chopped capers or dill pickles (I used Copper Pot & Wooden Spoon Garlic Dill Pickle Chips)
1 TBS finely chopped Italian parsley
1 TBS finely chopped canned roasted red pepper, or chopped pimentos
1 scallion, thinly sliced
salt and black pepper to taste
Mix all ingredients well. Store in an airtight container in the refrigerator for up to 2 weeks.