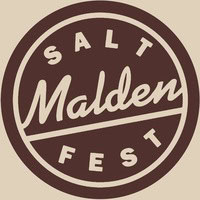 SALT FEST
The 4th Annual BB&T Malden Salt Fest will be Saturday, May 21, 2022. This event is free to the public and will host artisans, food vendors, musicians, lecturers and activities from all over Appalachia to celebrate the history of the Kanawha Valley. Specifically the history stemming from the Salt Industry that once thrived in the valley, and now, thanks to Nancy Bruns and Lewis Payne, continues to prosper in a new light.
Live Music All Day
Old Fashioned Parade
Kids Zone
Food Trucks
Food and Craft Artisans
Craft Beer
Historic Talks
And more….
If you are interested in becoming a vendor, please click here to open the Vendor Application. Please send completed applications to Ashton Pence through email (events@jqdsalt.com), fax (304.925.7946) or mail ( 4797 Midland Drive, Malden, WV 25306 ). Thank you and we hope to see you at the Salt Fest!
  We will continue to have Salt Fest every May going forward.