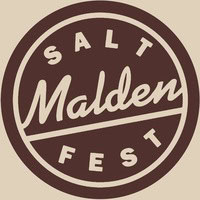 The 5th Annual Malden Salt Fest; Saturday May 20th 2023
Gates open at 11:00 and close at 5:00.
Live Music All Day:
Stay tuned for the lineup!
Current Vendor List:
The Knotty Lady – Macrame Items
Kelsi's Design Headquarters – Custom Designs ( cups, shirts, keychains)
Lean & Luscious – Cook Books (healthy cooking)
Appalachian Botanical Co. – Lavender aromatherapy
OSusieQ – Wood Crafts
Terra Fate Exotics – exotic plants
The Wild Ramp – A local food market.
Wild and Wonderful BBQ – BBQ sandwiches/ platters, baked potatoes
Manna Meal – Pay what you can meals
Mrs. Mel's – French Macarons
Serendipity LLC – Italian Ice/ soft pretzels/soda/water
Mountiques LLC – Vintage home décor, antiques
Cozy Stone – handmade functional pottery
Appalachian Gold – Mama's meat sauces & merch
Back Pocket Provisions – bloody mary mixes, hot sauce, spicy jellies
Mountain Studio – handmade fudge, handmade jewelry
Forever Caroline LLC – stationery goods featuring the artwork of Appalachian artists
Tours of the Salt-Works every half hour on the hour and half hour, meet at the building near the train
Hoppy's Train: Ride to the Old Salt-Works Museum  All Day
We are now accepting vendor applications for the event.
Please send your application to events@jqdsalt.com
Please click the link below for a printable application.