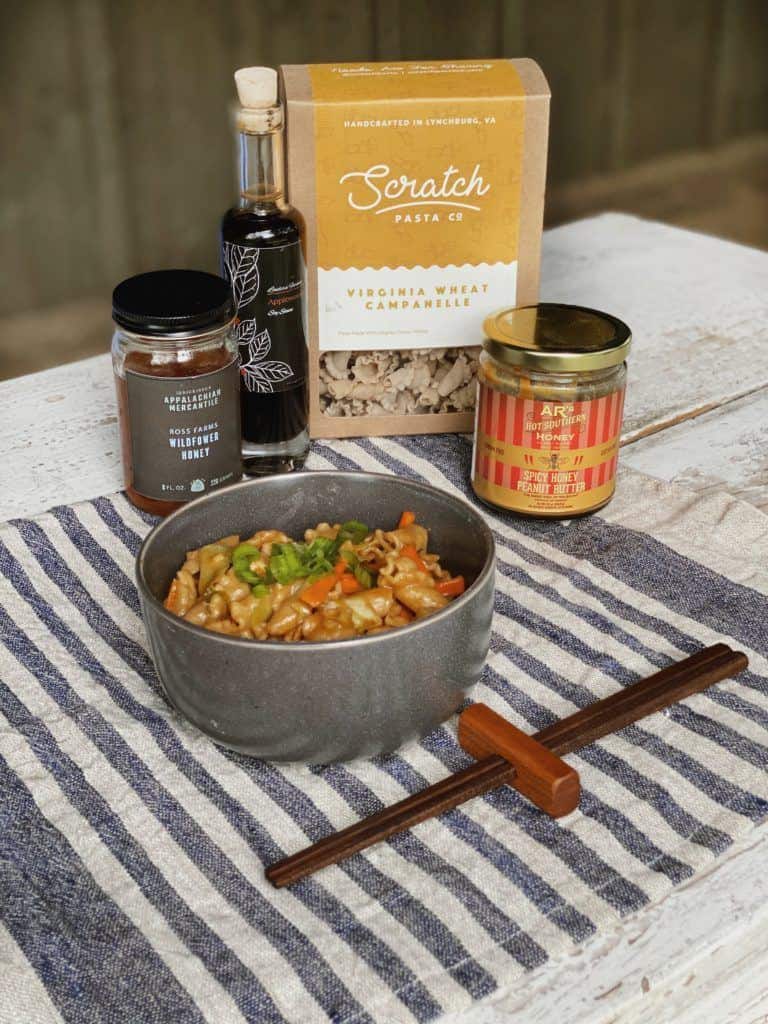 Easy and delicious recipe of Spicy Thai pasta with Chicken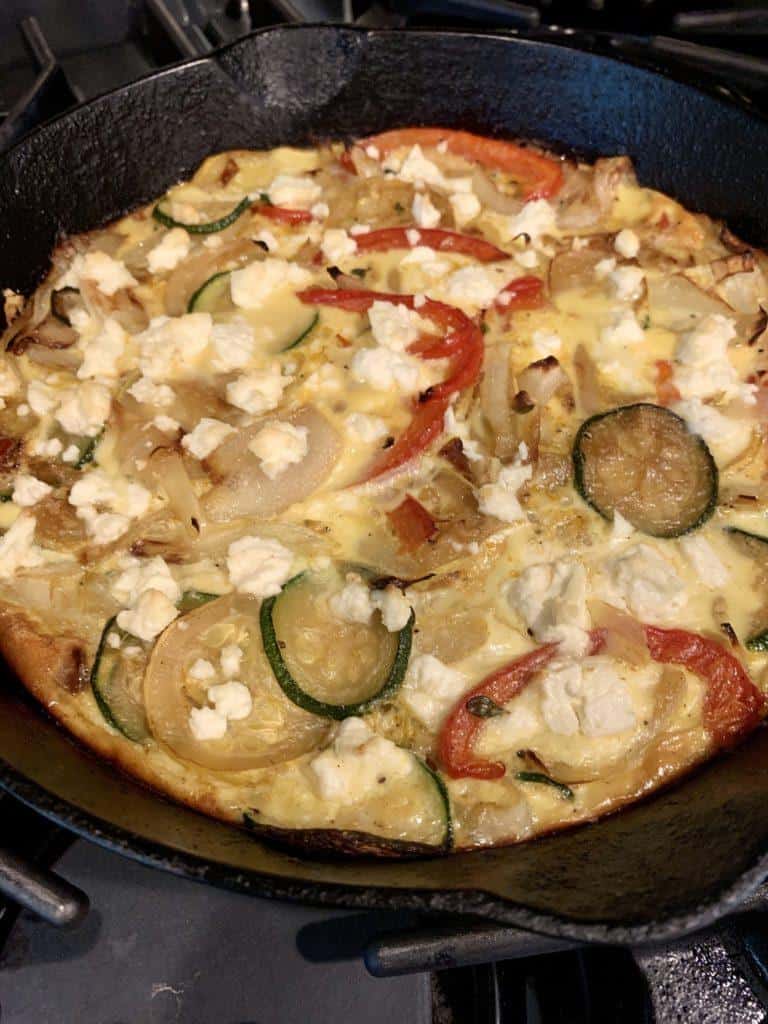 There is nothing better than a dinner made from locally grown vegetables. They just don't compare to what you get at the grocery store. Frittatas are an excellent way to showcase their flavors. You can make this recipe your own by using whatever combination of vegetables you'd like. As long as you keep the egg […]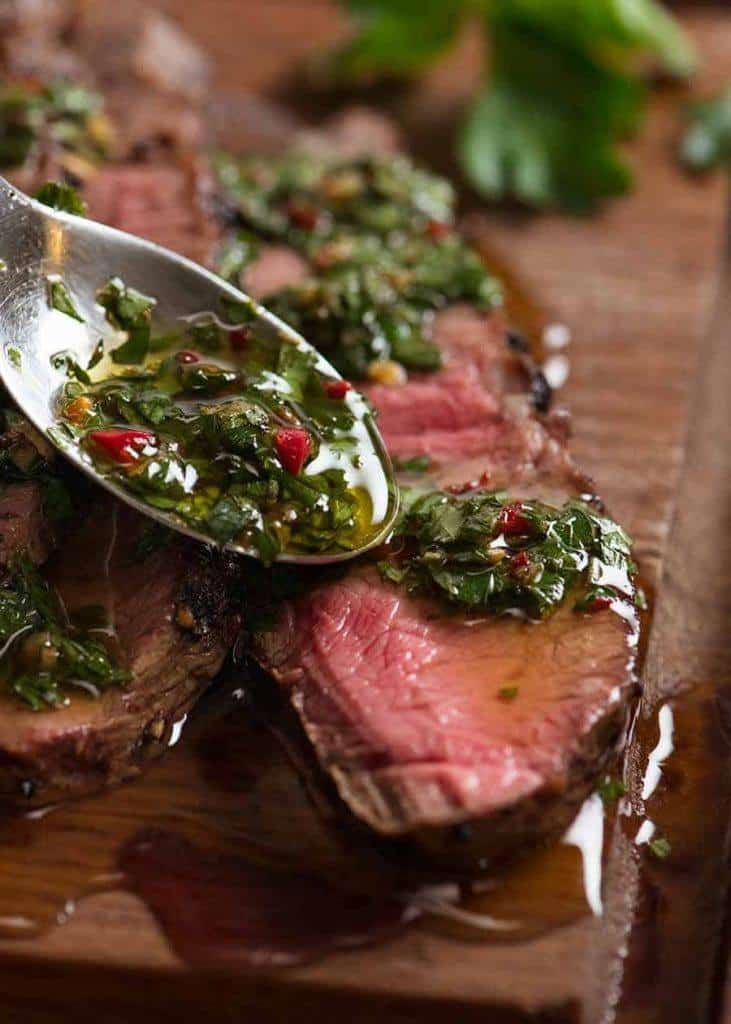 A good ribeye steak is hard to beat. They have the perfect balance of meat and fat, no bones to complicate cooking, and if cooked correctly they are juicy and flavorful. Chimichurri is a great summer accompaniment to any meat. The freshness of the herbs, mixed with garlic, pepper flakes and olive oil is delicious. […]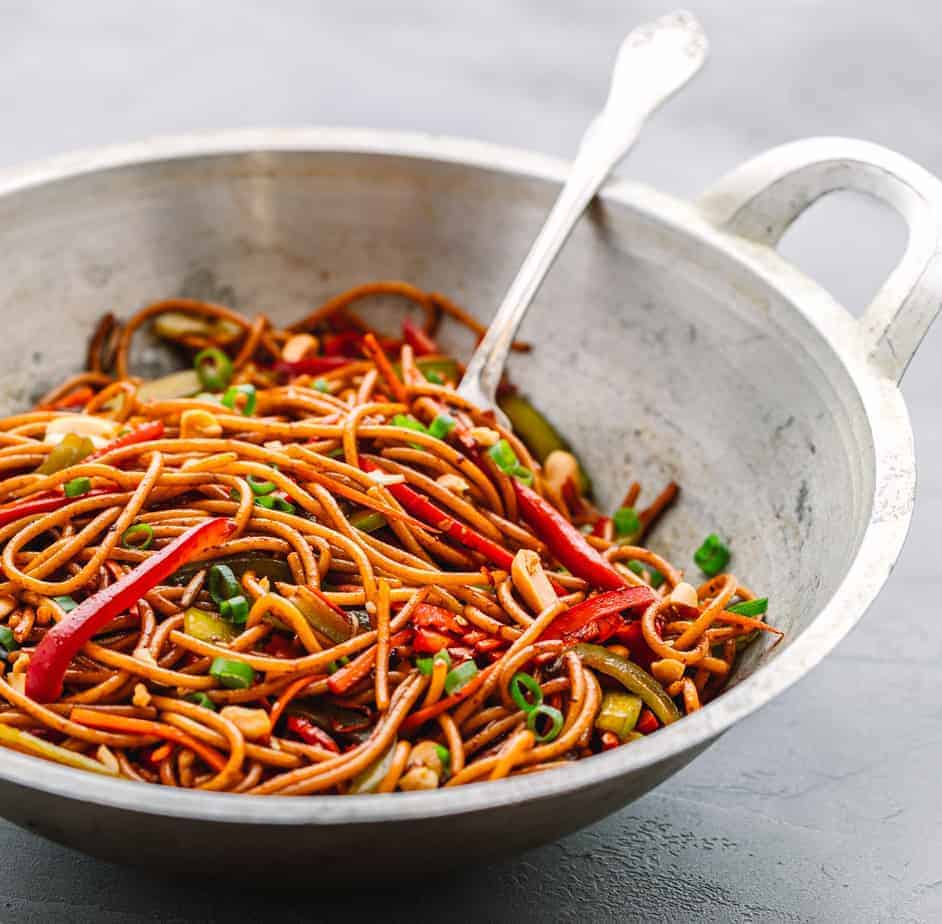 Chilled Asian noodle salads are a great way to feed the family, or friends, in the summer. This recipe is really versatile. You can add the protein of your choice and change up the vegetables depending on what you have on hand. This version uses AR's Hot Southern Honey Spicy Peanut Butter, a new […]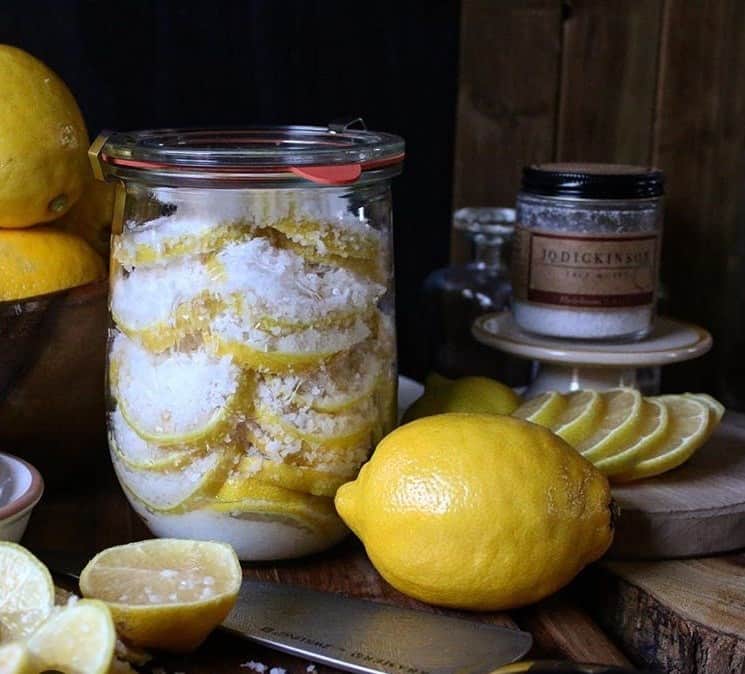 I always have preserved lemons in the back of my refrigerator. Adding some chopped rind to a salsa or a vinaigrette gives a dish an extra layer of flavor. Once you try it you won't want to be without a jar either. As citrus season comes to an end this is a great way to […]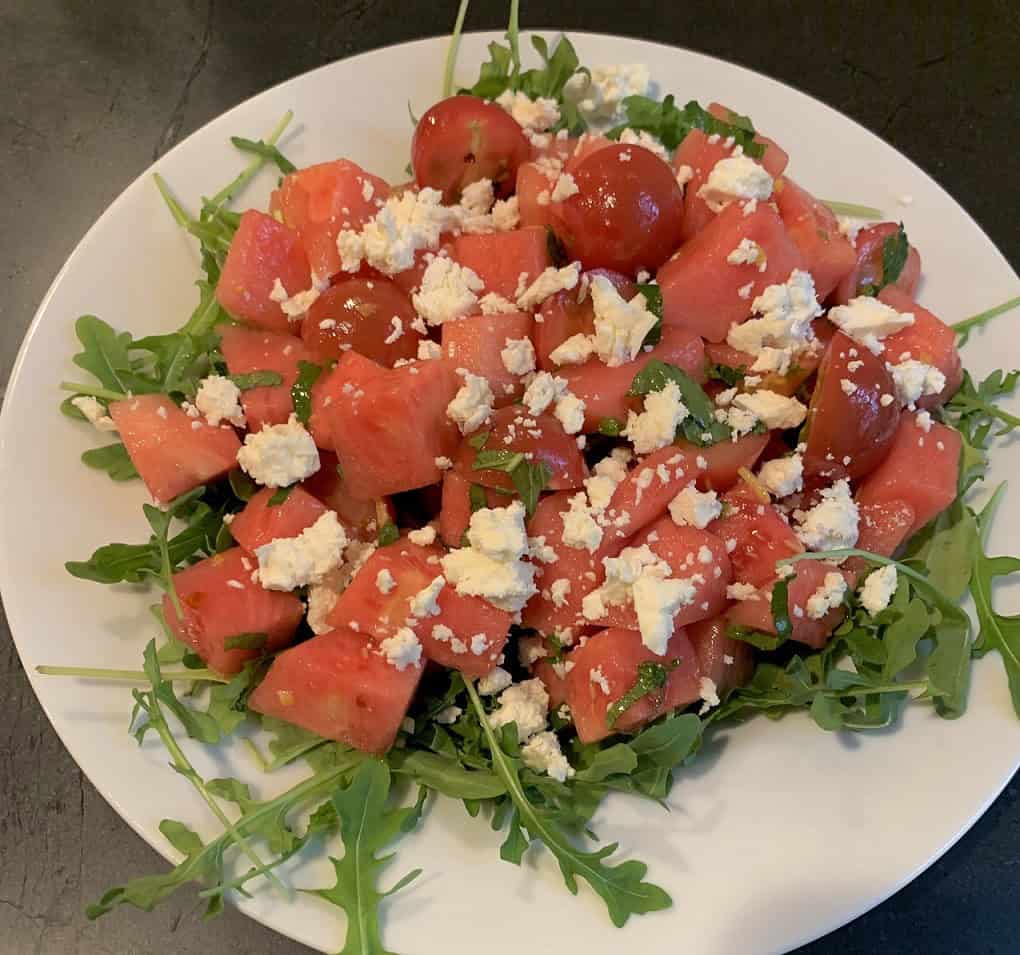 Summer is a great time for salads. This refreshing combination of watermelon, tomatoes, mint and feta is a winner.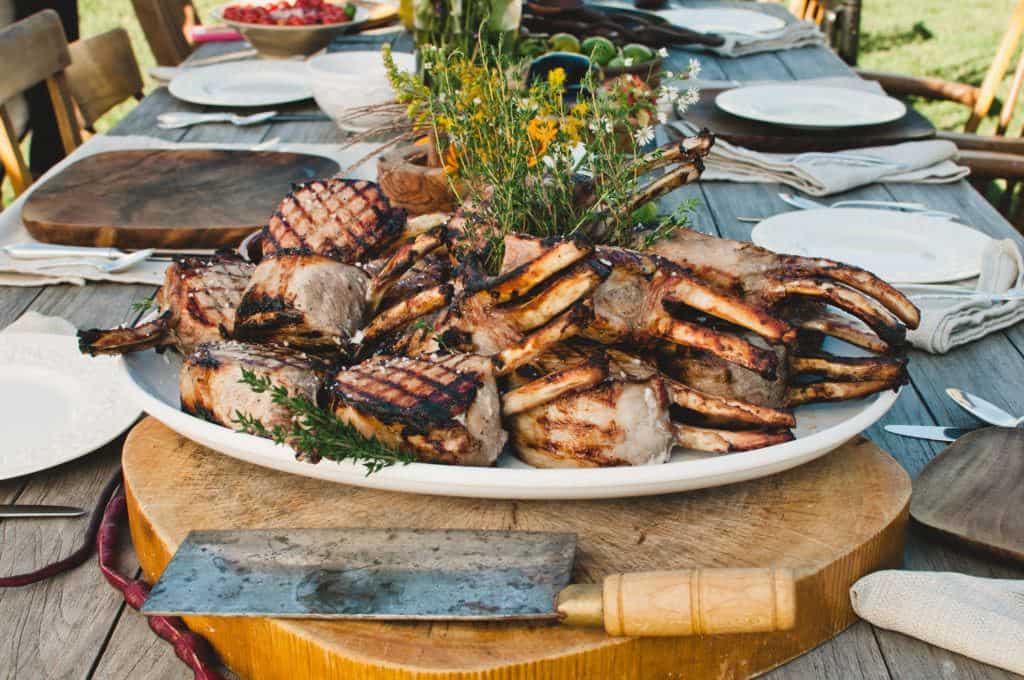 Brining meats is a great way to add flavor and moisture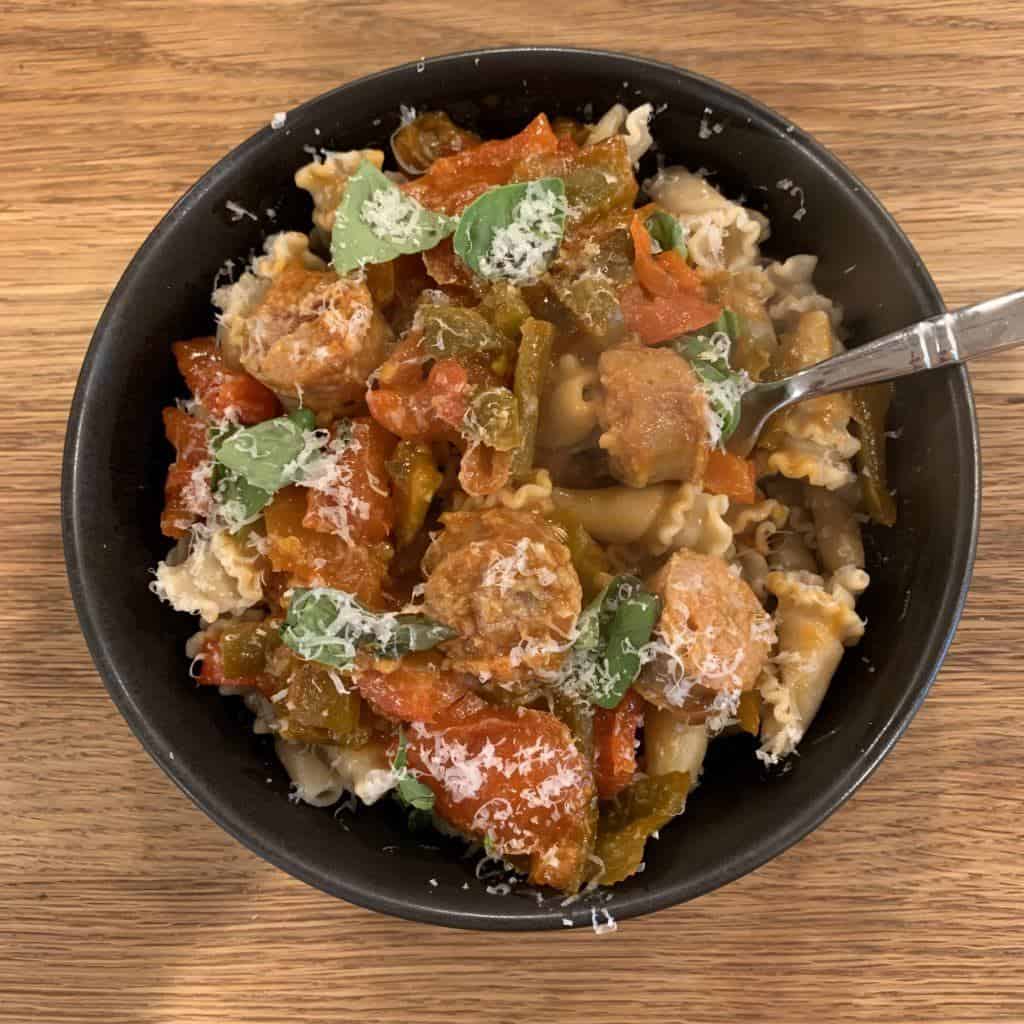 Everyone loves pasta! It just makes you feel good. We have recently discovered the beautiful and delicious pastas made by Stephanie Fees in Lynchburg, VA. Her company, Scratch Pasta, uses Virginia grown wheat in the campanelle. It is toothsome and tasty! This recipe for Italian sausage and peppers over campanelle uses peppers in sauce from […]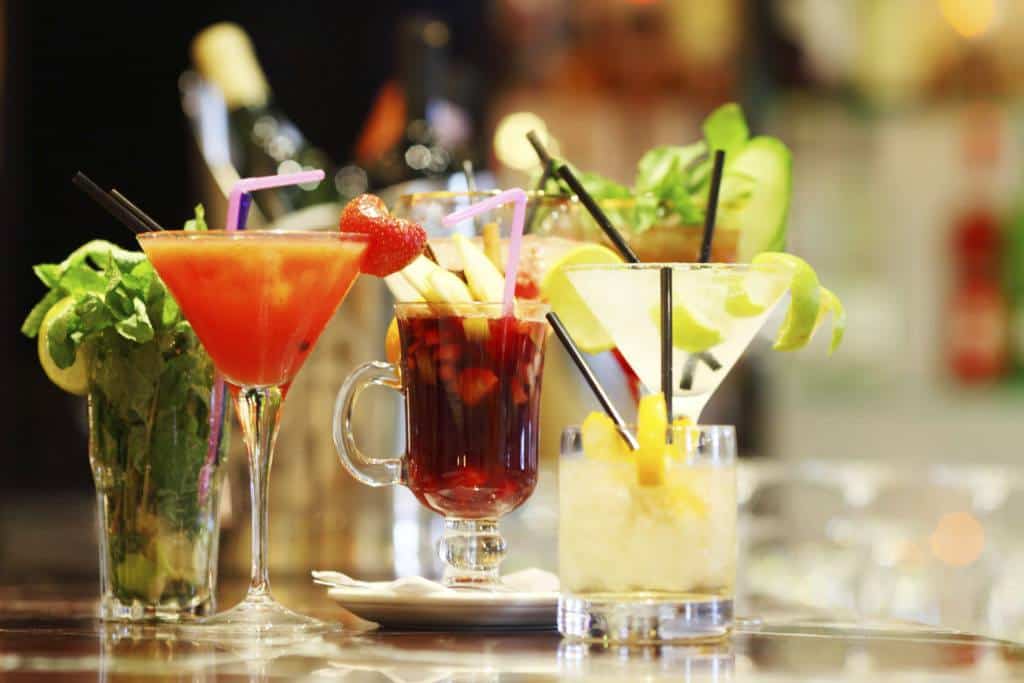 Like many of you I have been participating in virtual happy hours with my friends from near and far. It is a great way to connect and boost our spirits. We all have our go-to drinks. At a time when we're all suffering from cabin fever why not try something new? Here are a few […]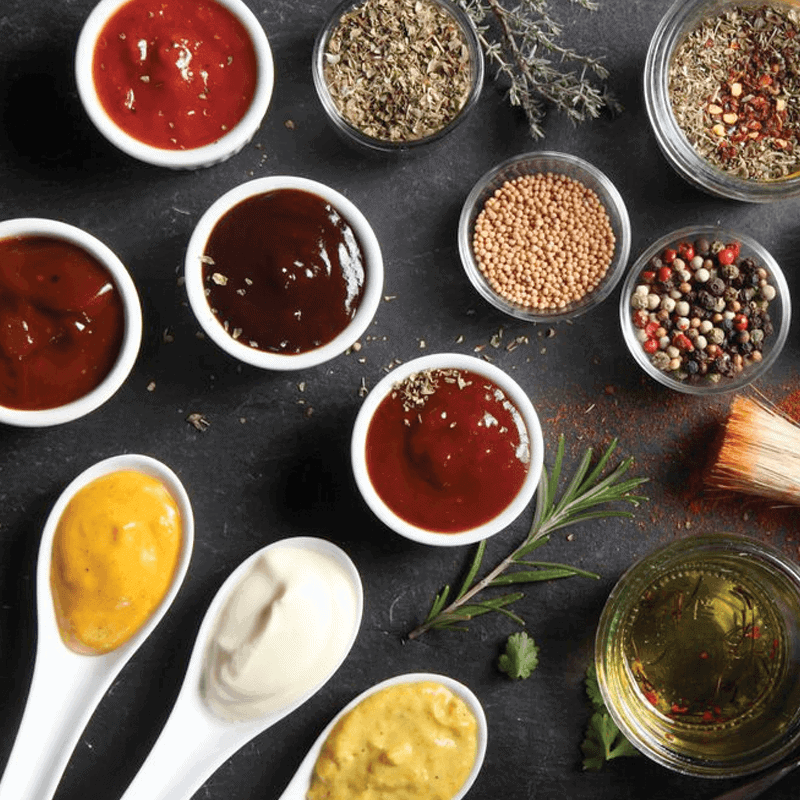 Changing a sauce or marinade in a menu can make your old stand bys taste fresh and new.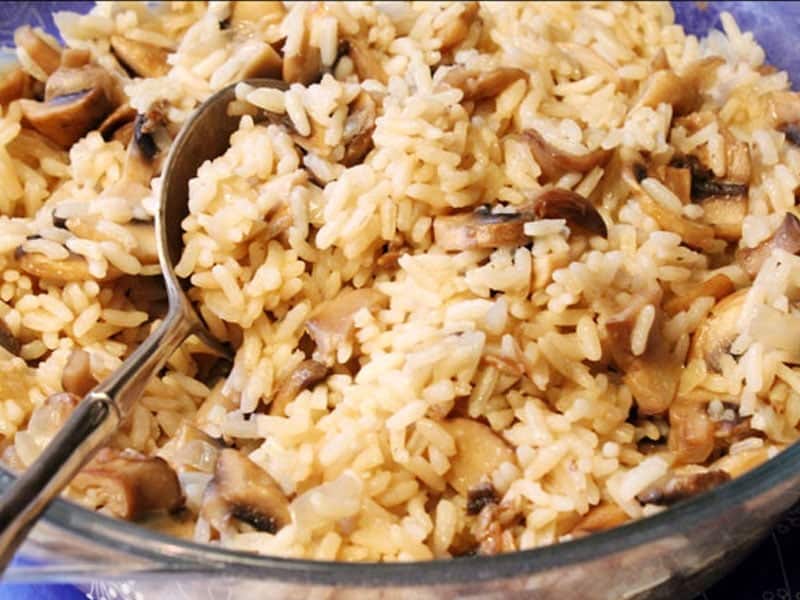 Mother's Day is right around the corner. Because of the COVID quarantine many of us will not be able to share the special day with our mothers. What we can celebrate are the dishes that we grew up with that make us feel good. My mother is an excellent cook, and I learned a lot […]
We are living in a surreal world right now. It is comforting to gather around the table to enjoy meals as a family. I find cooking to be very therapeutic, especially now. I have been making an extra effort to support my local fishmonger and use as many Appalachian ingredients as I can . With […]
Cooking with local ingredients is healthy and fun.
Shake up your holiday baking this year! Do a little of the unexpected.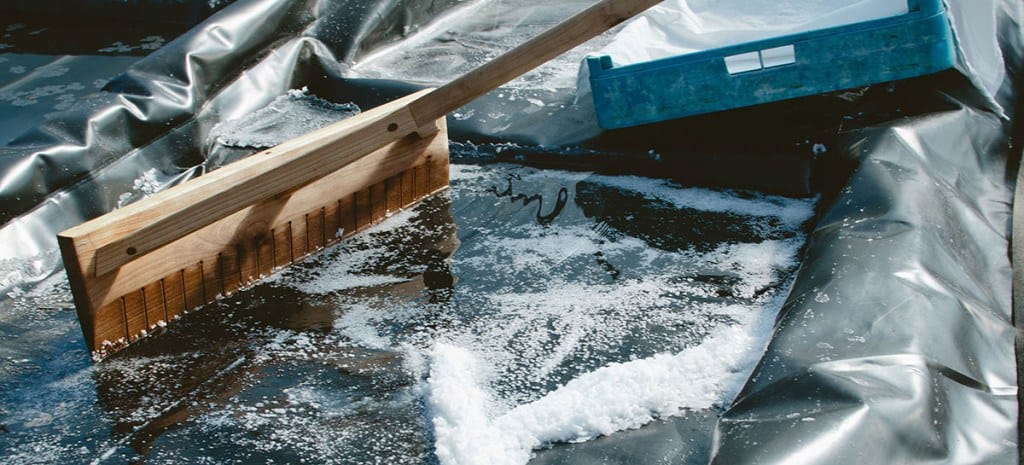 Friend Or Foe? The Truth Behind Naturally Sourced Salt And Weight Loss article by guest blogger:  Jackie Younger Unbeknownst to many, naturally sourced salts can help you lose weight. Yes, you heard that right. Forget about counting calories, naturally sourced salt, otherwise known as unrefined salt, is composed of up 16% trace minerals compared […]