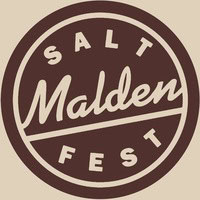 SALT FEST
The 3rd Annual BB&T Malden Salt Fest will be Saturday, September 28th! This event is free to the public and will host artisans, food vendors, musicians, lecturers and activities from all over Appalachia to celebrate the history of the Kanawha Valley. Specifically the history stemming from the Salt Industry that once thrived in the valley, and now, thanks to Nancy Bruns and Lewis Payne, continues to prosper in a new light. 2019 marks the 200th anniversary of the establishment of the Presbyterian Church in the Valley. We will celebrate this as well.
10:00 am to 6:00 pm
Musical performances by:
FOOTMAD Lou Maiuri  and the Appalachian Country Cloggers 11:00 am
Brothers of Faith: Gospel Bluegrass 12:45 pm
Stony Point Band: Old Time Appalachian music 2:30 pm
Charles Wesley Godwin WV singer-songwriter Americana Bluegrass 4:15 pm
Historic Talks by:
Bill Drennen, author of Kanawha Salt, The Stories of Jesse Cox 12:00 pm
Dr. John Stealey, of Shepherd University, author of The Antebellum Kanawha Salt Industry and Western Markets  1:00 pm
Dennis Bills, author of several books about Presbyterianism in the Valley  2:00 pm
All authors' books will be for sale
Other Activities:
Parade begins at 10:00 am
The WV Quilt Documentation Project: Bring your quilt dating before 1970 to have it documented by Quilting expert Fran Kordek. Email Ashton Pence to reserve a time ashton@jqdsalt.com
Old Fashioned Cake Walks
Tours of the Salt-Works, including the Old Salt-Works, take a train to the old farm
The Daniel Boone Chapter of the Sons of the American Revolution will be demonstrating how people lived at that time
Kids Zone
Paint pumpkins, donated by Gritt's Farms
Color a T-Shirt (given out at the parade)
3 Legged Races
Burlap salt bag races
Stories from Adam Booth
Des Coveries Wild Animal Shows with Gary Bussa
Food Trucks
Food and Craft Artisans
Wine, Craft Beer, Cider and Spirits
The celebration continues at Kanawha Salines Presbyterian Church at 6:15. They will have live music and dinner.
Sunday September 29th at 11:00 there will be a traditional early 19th Century Scots Irish service at Kanawha Salines Presbyterian Church.
If you are interested in becoming a vendor, please click here to open the Vendor Application. Please send completed applications to Ashton Pence through email (ashton@jqdsalt.com), fax (304.925.7946) or mail ( 4797 Midland Drive, Malden, WV 25306 ). Thank you and we hope to see you at the Salt Fest!