EVENTS
2018 Farm-to-Table Events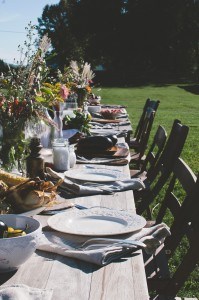 We feel it is important to support the growing regional food system by sharing the talents of West Virginia's chefs with you. They source locally and create delicious, unique meals. We also use these events as an opportunity to support WV nonprofit healthy food initiatives. 10% of your ticket price will be donated to a specified charity.
Please join us for one of these amazing evenings!
CELEBRATING THE SEASON AT J.Q. DICKINSON SALT-WORKS
March 21st: Rocco's Ristorante and Galaxy Wine Distributors partner for an Italian Food and Wine Dine Around
April 30th: Craft Beer, Brats and BBQ. Come drink some of West Virginia's famous craft beer while you eat Swift Level Fine Meats brats and BBQ. Live Bluegrass music will play as well! A portion of all ticket sales will benefit Try This West Virginia.
May 14th: The Culinary Apprenticeship Program at Carver Technical School. The graduating class will plan and prepare an unforgettable meal as their final project for the year. A portion of ticket sales will benefit the Culinary Program at Carver.
June 22nd: Come celebrate our 5th birthday! Our own Nancy Bruns will be cooking. Great food, drink and live music! Tickets will go on sale on June 1st at 11:00 am EST. SOLD OUT
July 9th: Chef Marshall Hilton, Bistro at the Barge. Tickets will go on sale June 16th.
SOLD OUT
August 23rd: Chef Marion Ohlinger of Hill and Hollow in Morgantown. The event will benefit WV Health Right. Tickets will go on sale on August 2nd at 9:00 am EST
Use this link.
MENU
September 17th: Chef Dennis Harris of Edgewood Country Club.Tickets will go on sale on August 28th.
October 8th: Chef David Ryba of Bourbon Prime, Morgantown, with Bourbon tasting
More dates to come!
Tickets will go on sale 3 weeks before the event.
Please email us at info@jqdsalt.com to be added to our email list to receive a direct link for purchasing tickets.
The BB&T Malden Salt Fest will be held all day October 20th.
Private Events at the Farm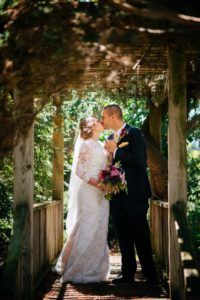 Are you interested in having an event at J.Q. Dickinson Salt-Works? We can handle anything from a casual BBQ to a wedding reception for 300. Corporate retreats, group meetings, lunch and a tour? We do that too! Please contact Marie Clark for information and pricing: marie@jqdsalt.com or (304)925-7918 (office) or (304)982-3017 (cell)